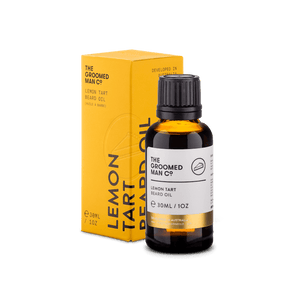 Smell that? It's our fresh-baked Lemon Tart Beard Oil, just like mum used to make. The perfect amount of zing. The right amount of tang. And way easier to rub on your face. We took nourishing Argan, Jojoba and Sweet Almond oils and mixed them with notes of fresh vanilla, lemon zest and spicy cinnamon. Who wants to lick the spoon?
Why The Groomed Man Co.? Premium Australian made beard oil blends which are highly concentrated, longer lasting and promotes less waste due to the drip design. Buy right the first time, you'll save in the long run
Try a few drops on your face, before you go to sleep. It'll nourish and protect your skin.    
Less is more with beard oil. Two or three drops is all you need.  
Lemon Tart Beard Oil is vegan-friendly. It was tested on human beards.