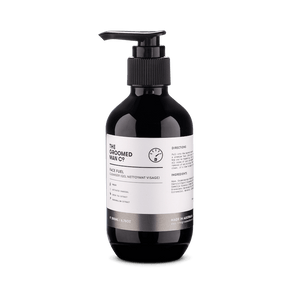 Behind every great beard is great skin… and maybe a couple of croissant crumbs. The face wash maintains your skins natural pH balance while busting through dirt, grime and excess oil. We added green tea extract (to improve complexion), marshmallow root (to sooth inflammation) and activated charcoal (to absorb impurities). The crumbs are on you.
Lather the cleanser on your face, not on your hands. It'll give you better coverage.   
Try not to get this stuff in your eyes. It can sting a bit.  
Use once in the morning and once at night, and don't forget to moisturise.