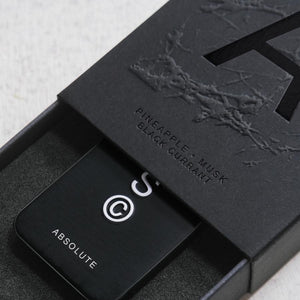 Inspired by Creed Aventus
Pineapple. Musk. Blackcurrant.
Absolute is the VIP of colognes. If he were a person, he'd wear a tux — full time. He'd drive a very nice car and smoke cigars without coughing once. He'd smell sweet, sharp and strong, somehow all at the same time.
Cologne Inspired by Creed - Aventus.


Top Notes: Pineapple, Lime, Apple 
Heart Notes:  Birch, Oak Moss, Musk 
Base Notes:  Vanilla, Ambergris, Jasmine