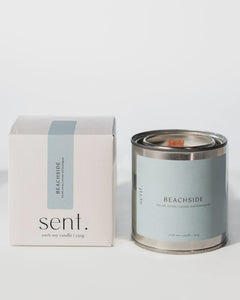 Calling all beachgoers! This scent perfectly captures all your favourite summer memories: lazy days spent by the sand, ocean water and lots of time under the sun. Paired with notes of lemongrass and coconut for a hint of sweetness and tropical vibes.
Notes: Sea Salt + Ocean + Lemongrass + Coconut + Citrus
250g / Burn time: Approx. 40 hours
Our candles are hand-poured in Sydney with love.